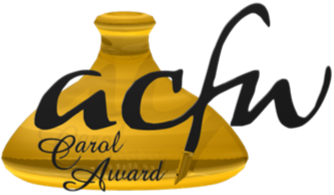 2015 Carol Award, Historical Fiction
Gisèle Duchant guards a secret that could cost her life.
Tunnels snake through the hill under her family's medieval chateau in Normandy. Now, with Hitler's army bearing down, her brother and several friends are hiding in the tunnels, resisting the German occupation of France. But when German soldiers take over the family's chateau, Gisèle is forced to host them as well—while caring for a Jewish child and harboring the resistance fighters right below their feet.
A present day story weaves through the past one as Chloe Sauver, Gisèle's granddaughter, arrives in Normandy. After calling off her engagement with a political candidate, Chloe pays a visit to the chateau to escape publicity and work with a documentary filmmaker, Riley, who has uncovered a fascinating story about Jews serving in Hitler's army. Nothing can prepare Chloe for the shock of what she and Riley discover at her family's chateau…
Intriguing and suspenseful, rich in secrets, hidden tunnels and heroic deeds–Melanie Dobson's Chateau of Secrets weaves a compelling tale of a family's sacrifice for those in need, and their determination to resist Nazi domination in the France they remember and love. A compelling and beautiful story .
—Cathy Gohlke, Christy Award winning author of Saving Amelie and Band of Sisters