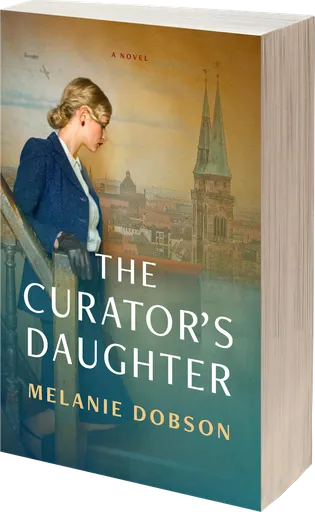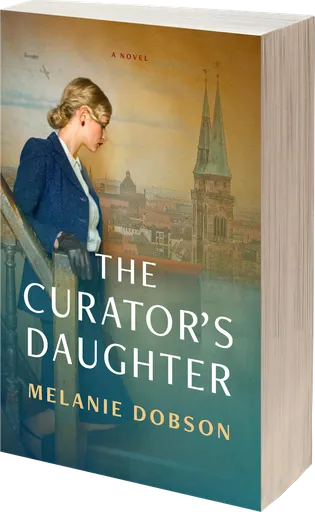 A young girl, kidnapped on the eve of World War II, changes the lives of a German archaeologist forced into the Nazi Party and―decades later―a researcher trying to overcome her own trauma.
---
Hanna Tillich cherishes her work as an archaeologist for the Third Reich, searching for the Holy Grail and other artifacts to bolster evidence of a master Aryan race. But when she is reassigned to work as a museum curator in Nuremberg, then forced to marry an SS officer and adopt a young girl, Hanna begins to see behind the Nazi facade. A prayer labyrinth becomes a storehouse for Hanna's secrets, but as she comes to love Lilly as her own daughter, she fears that what she's hiding―and what she begins to uncover―could put them both in mortal danger.

Eighty years later, Ember Ellis is a Holocaust researcher intent on confronting hatred toward the Jewish people and other minorities. She reconnects with a former teacher on Martha's Vineyard after she learns that Mrs. Kiehl's mother once worked with the Nazi Ahnenerbe. And yet, Mrs. Kiehl describes her mother as "a friend to the Jewish people." Wondering how both could be true, Ember helps Mrs. Kiehl regain her fractured childhood memories of World War II while at the same time confronting the heartache of her own secret past―and the person who wants to silence Ember forever.
Set in a world coming apart at the seams, this story will sweep you up in life-and-death struggles but ultimately fill you with love and hope. A haunting, totally immersive novel.
—Chris Fabry, bestselling author of Under a Cloudless Sky