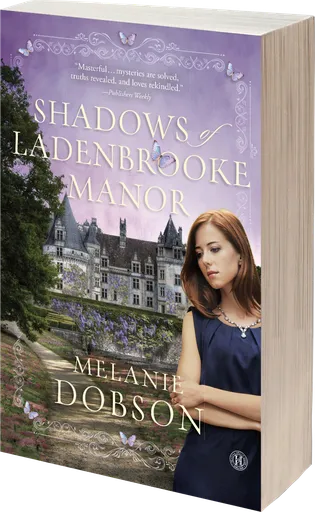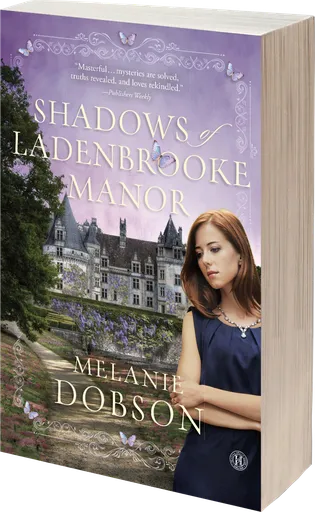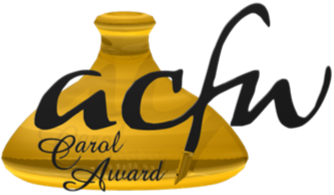 2016 Carol Award Finalist, Historical Fiction
Libby Doyle, a free spirit who spends much of her time dancing with the butterflies in Ladenbrooke's gardens, has captivated the heart of Oliver Croft, the heir of Ladenbrooke Manor. But after Oliver drowns, Libby also vanishes, and her parents, Walter and Maggie Doyle, are left to wonder what really happened between their daughter and the boy who lived next door.
Forty-five years later, after her father Walter's death, Heather Toulson returns to her family's cottage in the English countryside, in the shadows of Ladenbrooke Manor, to sort through her parent's things. What she uncovers is a string of shocking secrets that lead her to wonder if anything Walter and Maggie told her about her childhood was true.
As Heather sorts through the belongings left behind in the cottage, trying to separate truth from deceit, she has an uncomfortable reunion with her first love. Together, they unravel a mystery that will change everything she thought she knew about herself and her family.
Award-winning author Melanie Dobson seamlessly weaves the past and present together, fluidly unraveling the decades-old mystery to reveal how the Doyle and Croft families are entwined. 

Set in a charming world of thatched cottages, lush English gardens, and lovely summer evenings, this romantic historical mystery brings light to the secrets and heartaches that have divided two families for generations.
An old, cherished house is like the human heart, we keep treasures safely tucked within: some conquests we proudly display, some treasures we put behind glass, some secrets we hide from sight, our own and others'. In Shadows of Ladenbrook Manor, Ms. Dobson skillfully plaits the complex strands of life: golden and dark, truth and deception, love and loss into an engaging, multi-generational story of heartache and ultimate, unexpected redemption. Any reader might both lose and find herself between the covers of this compelling novel.