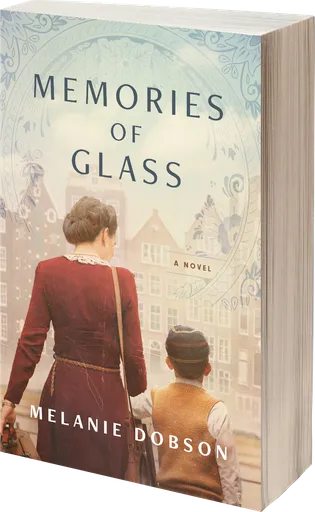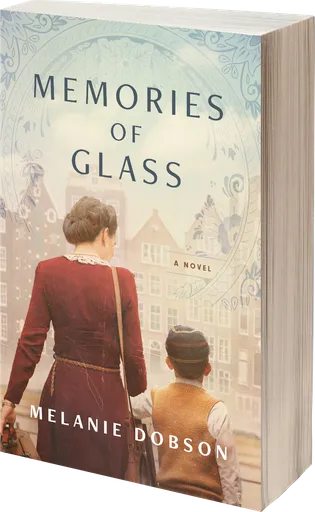 2020 Carol Award, Historical Fiction
2020 Christy Award Finalist, Historical Fiction
Reminiscent of Diane Ackerman's The Zookeeper's Wife, Memories of Glass draws from true accounts to shine a light on a period of Holland's darkest history and bravest heroes.
---
As war rips through the heart of Holland in 1942, childhood friends Josie van Rees and Eliese Linden partner with a few daring citizens to rescue Eliese's son and hundreds of other Jewish children who await deportation in a converted theater in Amsterdam. But amid their resistance work, Josie and Eliese's dangerous secrets could derail their friendship and their entire mission. When the enemy finds these women, only one will escape.
Seventy-five years later, Ava Drake begins to suspect that her great-grandfather William Kingston was not the World War II hero he claimed to be. Her work as director of the prestigious Kingston Family Foundation leads her to Landon West's Ugandan coffee plantation, and Ava and Landon soon discover a connection between their families. As Landon's great-grandmother shares the broken pieces of her story, Ava must confront the greatest loss in her own life—and powerful members of the Kingston family who will do anything to keep the truth buried.
Illuminating the story and strength of these women, award-winning author Melanie Dobson transports readers through time and place, from World War II Holland to contemporary Uganda, in this rich and inspiring novel.
Heart-wrenching history combines with gripping characters and Melanie Dobson's signature gorgeous writing to create a tale you won't be able to put down—and won't want to. Memories of Glass is an amazing, intricately woven story of finding light in the least likely of places.
—Roseanna M. White, bestselling author of the Shadows Over England series