The Masquerade
The resort island nestled into a strait below Michigan's Upper Peninsula is known by many names. Fairy Island. Land of the Giant Turtle. And my personal favorite—The Island Forgotten by Time.
Due to a gale coming off Lake Michigan, my arrival on Mackinac Island in 2011 was similar to my main character's arrival in The Masquerade (originally titled Love Finds You in Mackinac Island, Michigan). Because of the autumn storm, it was a long journey from Oregon — three plane rides, an unscheduled landing in Saginaw due to wind and fog, a 180-mile midnight bus ride to the Pellston airport, a truck ride with a new friend at 3 a.m., and finally a bumpy ferry ride across the Straits of Mackinac.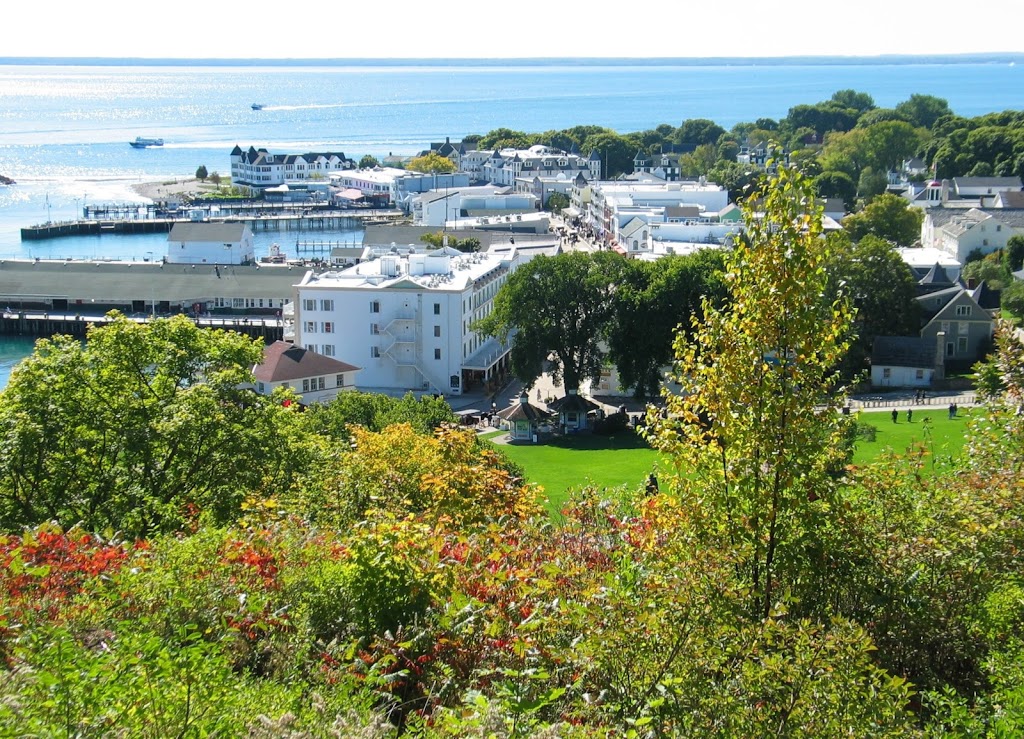 From the moment I stepped off the ferry and heard the clip-clopping of horses' hooves along the island's historic Main Street, I was transported back a good hundred years when the wealthy and their servants escaped the heat and grime in cities like Chicago and Detroit to enjoy the island's natural beauty and cool lake breezes. Mackinac (pronounced Mac-i-naw) Island is a place that time did indeed seem to forget.
The sun emerged the next afternoon, the winds calmed, and I savored the beauty of this island in all its glory. Mackinac is filled with natural wonder—forested hills, bluffs that climb three hundred feet above the shore, pebbly beaches, towering rock spires, an arched rock perched high above the lake, and hidden caves.
There are no cars allowed on the island so I explored by carriage during the day and then late at night, I gazed up at the thousands of stars flickering in the sky, reveling in the majesty of the Milky Way far from the village lights. I've never seen the splendor of our galaxy — the masterpiece of our Creator — so clearly in my life.
I enjoyed a five-course dinner including a wild mushroom pastry and fennel soup at the elegant Grand Hotel, and the following morning, I set out to find a light station noted on my tourist map. I biked the eight miles around the island, asked locals about an old lighthouse, and spent hours roaming through the quiet forest and the narrow lanes between the summer cottages. I found some abandoned buildings on the east side of the island, but never found this old light. None of the islanders I asked remembered it so I began to wonder: "what if…"
What if there was an abandoned lighthouse once hidden on the bluffs? What if the lightkeeper had been loyal to the United States when the British occupied the island during the War of 1812? And what if my characters in 1894 stumbled onto the mystery of this lightkeeper's disappearance?
I hope you enjoy exploring the beauty and wonder and the mystery of Mackinac's history along with me. The island forgotten by time…