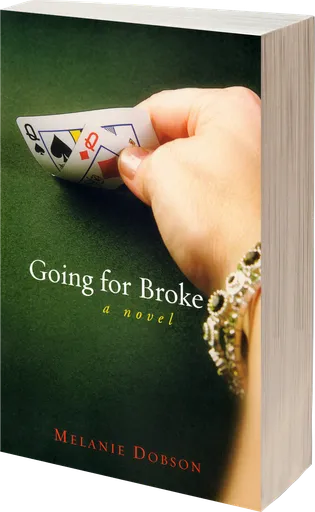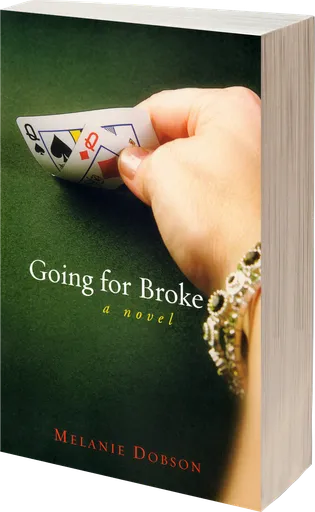 Leia Carlisle can't tell anyone her secret. Not her husband. Not her friends. And certainly not her mother who's locked away in jail.
After a debilitating ski injury, Leia battles with depression. An adrenaline junkie, she searches for a challenge, but nothing will satisfy her appetite until she starts gambling online.
The more she gambles, the more Leia craves the next high—until she loses herself to the game. If she doesn't overcome this addiction, the game will destroy her family, her faith, and ultimately her life.
Going for Broke is a fast-paced read and an addiction of its own. Melanie brilliantly captures the allure of one more try and the slippery slope that leads from entertainment to destruction. Take a gamble on this book—you're sure to promise yourself, Just one more page…
—Alison Strobel, Author, Worlds Collide and Violette Between