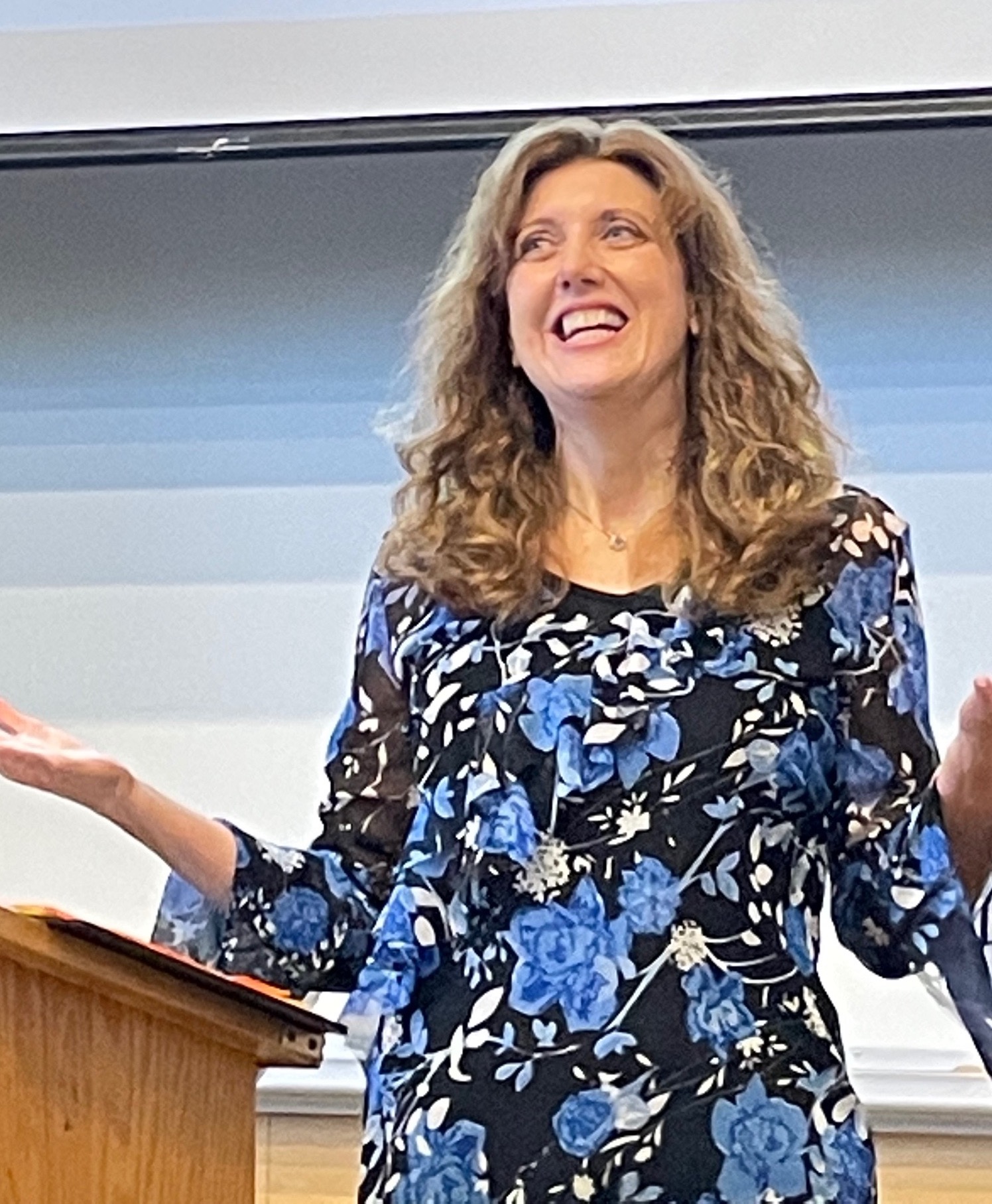 Melanie enjoys speaking about a variety of topics including how to write thought-provoking fiction and the power of story. She is passionate about encouraging others to use their unique gifts and has shared her journey with fellow novelists, book clubs, librarians, kids of all ages, college students, radio hosts, church groups, and publishing professionals. She also teaches regularly as an adjunct professor and at writing conferences across the country.
"Melanie Dobson has presented multiple workshops at our annual conference. She provides practical tips for creating scenes, enhancing tension, developing characters, and writing memorable novels. She's an encouraging and approachable author with a kind heart. I highly recommend her as a speaker, teacher, and writer."—Julie McDonald Zander, organizer of SW Washington Writers Conference
---
SAMPLE WORKSHOPS AND COACHING CLASSES
From Spark to Story
Do you have the spark of an idea for a novel? Or maybe you have an entire story burning in your head and you'd like some tools to organize the blaze. This workshop provides a detailed overview of the eight major elements needed—including strong opposition, heroic characters, and a persuasive message—to write a novel across genres that will engage and inspire readers.
Inside Out: Crafting the Heart and Soul of Your Characters
Great characters are essential to creating a great story, but how do you develop unforgettable characters who are both heroic and flawed? In this practical workshop, we will discuss effectively engaging and connecting readers by developing unique, complex, relatable characters who propel your story forward.
The Seismic Story: How to Write Heart-Pounding, Soul-Stirring, Thought-Provoking Fiction
Has a fictional story ever stirred something deep inside you? Which books or movies have inspired you to make a change or see the world in a new way? This coaching class explores all the components needed to create a compelling, life-changing novel across genres that will spark a flame inside your reader and continue blazing long after they finish your book.
Pages from the Past: How to Write a Historical Novel for Contemporary Readers
How do you capture today's fiction readers with a story from the past? This step-by-step class for both novice and seasoned novelists will equip writers in every aspect of historical fiction writing including how to develop compelling characters, evoke powerful emotions, research historical settings, organize reference materials, and weave together an unforgettable plot from any era.
Why Bad Things Must Happen to Good Characters
As fiction writers, we love our good characters, but in order for readers to like our hero or heroine, we must create formidable opposition along their journey. This workshop covers one of the most important elements in successful fiction writing—how to create relevant internal and external conflict so readers care deeply about the main characters and engross themselves completely in our novel as they cheer for the protagonist to overcome every obstacle in their way.
Write What You Don't Know
Readers often ask what I enjoy most about fiction writing, but my favorite part of the process isn't the actual writing. It's the research. I love exploring old houses, tracking down names and places, listening to stories, and turning the crisp pages of a diary written more than a hundred years past. This workshop covers all aspects of historical fiction research including how to effectively gather relevant information from online resources, libraries, museums, interviews, and research trips without drowning in the abundance of details.
Stitching Together Time-Slip Fiction
Where do you begin writing a novel with multiple distinct storylines? And what are the key elements to include in this rapidly growing genre? This workshop provides both practical tips and essential techniques to help novelists navigate and ultimately master the challenge of weaving two or more storylines into one compelling, cohesive novel.
The Second Half: Legacy and Logistics for Veteran Writers
This workshop is geared toward those who are stepping into the second half of their writing career. Part inspirational and part practical, we will discuss planning, legacy, marketing, and the power of lasting stories as well as encourage each other with all we've learned over the years.
Life Lessons Learned
If I'd only known… In this workshop, I share the twenty-five lessons I wish I'd learned earlier in my career about the publishing industry, marketing, and general writing life. Life lessons that, I hope, will inspire and encourage other writers along their journey.
Please email me if you'd like more information about a potential speaking engagement. You can find some of my podcast and video interviews here.