The Imposter
One of my favorite parts of writing historical fiction is the wondering—what would happen if…? The story for The Imposter (originally titled Courier of Caswell Hall) began brewing twenty years ago while I was a graduate student at Regent University in Virginia Beach. Often I would escape to one of my favorite places in the world—the quaint cobblestone streets of Colonial Williamsburg. At the time I didn't have enough money to tour the old houses and shops, but I would splurge on Welsh rarebit and cider at Chowning's Tavern.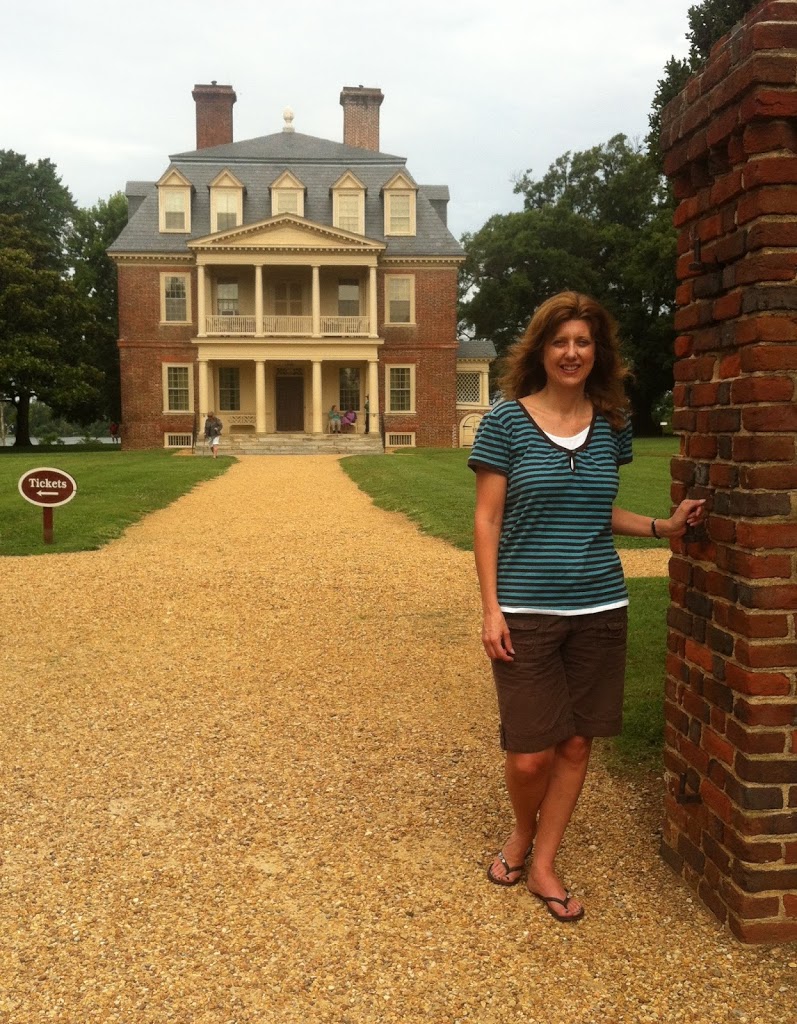 The beauty of Colonial Williamsburg is its simplicity. Candlelight flickers each night from the brick homes, and during my grad school years, I could find a quiet bench under a tree during the fall or spring seasons or slip back into the cemetery behind Bruton Parish to rest and think.
One of my favorite memories of my time near Williamsburg was staying with friends at an old plantation home along the James River. As I wandered the riverbank, my mind wandered as well, dreaming about what might have happened there during the Revolutionary War and in the years after. Like the candlelight in Williamsburg, the story for this novel began to flicker in my mind.
I didn't begin writing it until I returned to explore years later with my nine-year-old daughter Karly. We visited Williamsburg, Yorktown, Jamestown, and the Shirley Plantation on the James River. I finally had enough money to go INSIDE the colonial buildings so we toured the Governor's Palace and George Wythe's home and then sipped dark chocolate mixed with cinnamon, cayenne pepper, and nutmeg at R. Charlton's Coffeehouse. While my imagination was tangled up in the story about Caswell Hall, Karly was fascinated with how things were made during the Colonial years. Her favorite stops—the blacksmith and wigmaker.
Together we talked about our country's heritage and the freedom that we often take for granted. We talked about the past and dreamed about the future. The Imposter is a story about the past, and yet as people read it, I pray they remember the people who gave their lives for freedom and then dream about their future as well.