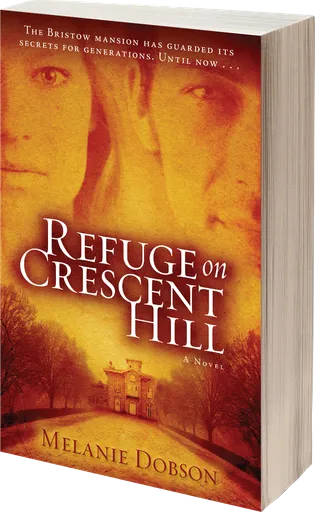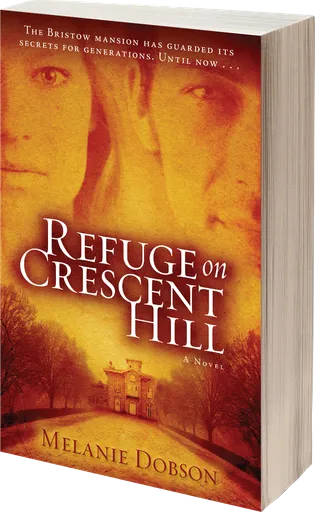 The Bristow Mansion has guarded its secrets for generations. Until now...
Jobless, homeless, and broke, Camden Bristow decides to visit the grandmother she hasn't seen in years. But when Camden arrives in Etherton, Ohio, she discovers that her grandmother has passed away, leaving her the 150-year-old mansion on Crescent Hill. The site of her happiest summers as a child, the run-down mansion is now her only refuge.
When Camden finds evidence that she may not be the mansion's only occupant, memories of Grandma Rosalie's bedtime stories about secret passageways and runaway slaves fuel her imagination. What really happened at Crescent Hill? Who can she turn to for answers in this town full of strangers? And what motivates the handsome local Alex Yates to offer his help? As she works to uncover the past and present mysteries harbored in her home, Camden uncovers deep family secrets within the mansion's walls that could change her life—and the entire town—forever.
It's history, mystery, and treasure hunt wrapped up in one suspenseful adventure! You'll want to keep the lights on while you read Dobson's plot-driven story. She so skillfully sets the scene in this memory-haunting house that you'll hear the creaks and footsteps. And whether lost or redeemed, her believable characters ring true with their genuine faults, all-too-human mistakes, and realistic 'skeletons in the closet.'
—Reviewed by Christianbook.com