The Wings of Poppy Pendleton
A river of stories. That's how I envision the St. Lawrence as it traverses the shores of Canada and New York, ultimately spilling into the Atlantic. Almost two thousand islands are sprinkled across the river. Some with legends of pirates and bootleggers and shipwreck survivors. Others with medieval-looking castles and touching love stories and asylums for those wounded or ill.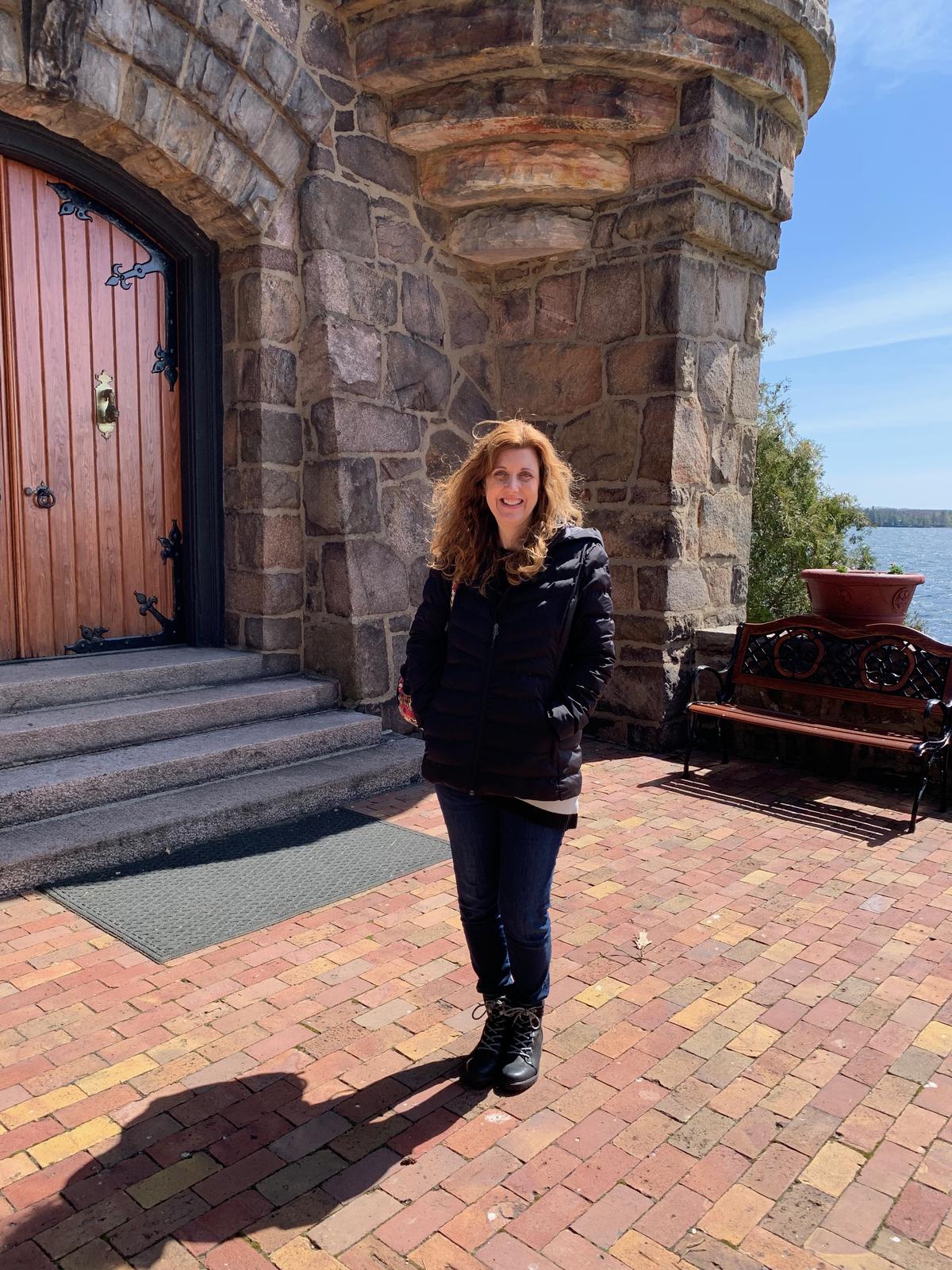 In May 2022, I visited some of these islands to research the region's booming Gilded Age era for The Wings of Poppy Pendleton. As I cruised through the stormy waterways on a paddle steamer, I discovered my fictional Koster Isle on the craggy shores of Deer Island (owned by Yale's Skull and Bones Society), and then I explored the Singer Castle on Dark Island with its hidden passages and the elegant Boldt Castle on an Island named Heart.
Boldt Castle is a magical place with a sad story. During the early 1900s, George Boldt, the proprietor of Waldorf Astoria in New York City, built a six-story, 120-room castle with an extravagant yacht house, winding tunnels, and the beginnings of an exotic birdhouse among the Italian gardens. In 1904, his wife Louise died suddenly, and George halted the construction, leaving the structure as a monument of their love.
The Boldt Castle has since been restored and the beautifully-decorated bottom floors look as if they might welcome members of New York's society to a formal gala at any moment. While I loved exploring the dining hall and grand entrance and library, my favorite room was the unfinished tower that overlooked Alexandria Bay. I could imagine Poppy there with her birds. I knew she disappeared at the beginning of my novel, but I didn't know what happened to her. The story in my mind began unfolding from there.
While I was in Clayton, I had the unique opportunity to tour an elegant houseboat called La Duchesse that was built in 1903, and locals Kenny and Melody Brabant, authors of River bRat, graciously invited me to their home to share some of their childhood stories. Melody's grandmother, I discovered, worked long ago as a cook and companion on this houseboat. And Kenny has spent most of his life as a caretaker for an ambassador who lives on Grindstone Island. The two of them helped shape much of my plot.
The restored boats and the architecture of the castles and mansions across this region are exquisite, but the greatest beauty was seen from my patio at the Thousand Islands Inn. I was in awe of the masterpieces painted across the sky each morning and night in cotton candy pinks and ribbons of tangerine. In the early hours, I watched scuba divers below my porch, perhaps exploring one of the many shipwrecks in the channel. Then a column of black smoke rose one evening from a far away island and fireboats raced away from the marina nearby. Later I found out it was a house fire on Murray Isle. Thankfully, no one was injured, but with it, the story of these islands changed again.
Below are some pictures of my time learning many of the stories set along this magical river.
I hope you enjoy reading about Poppy's story as well!